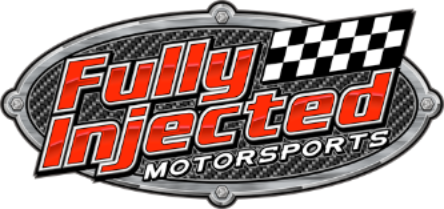 Sponsor Links

By Fully Injected Motorsports:
ELIDA, Ohio (June 5, 2018) – With a busy June schedule right around the corner, Elida, Ohio's "Mad Max" Stambaugh is pleased to announce the addition of Wicked Cushion to his motorsports team, now an enthusiastic partner that will help Stambaugh take on a schedule that includes a variety of 360c.i. and 410c.i. competition across Ohio and the surrounding areas.
Headquartered in New York City, and based primarily on the Web, Wicked Cushion's mission is to provide support to a multitude of motorsports drivers, like Max Stambaugh, by sharing profits made through online sales of specific products. Although all of the details have yet to be unveiled, those interested in learning more can visit Wicked Cushion on the Web at www.wicked-cushion.com, or follow the company on Twitter at twitter.com/wickedcushion.
"We are excited to have Wicked Cushion join our race team," Stambaugh explained. "This is a great opportunity for us, as well as a great opportunity for Wicked Cushion to build their brand and share their mission to other teams. We are going to do our best to promote Wicked Cushion at the highest level. We have a lot planned over the next few weeks. Hopefully we can give back by parking our No. 5M in victory lane."
Tentatively, Stambaugh, a recent NRA Sprint Invaders main event runner-up during the annual Run for the Rabbit at Limaland Motorsports Park, will continue the month of June with a trip to I-69 Gas City (Ind.) Speedway on Friday, June 8, joining the Great Lakes Super Sprints (GLSS) for the first round of their Indiana doubleheader. A last minute schedule change may send Stambaugh to Attica Raceway Park for a round of FAST Series competition instead. A decision will be made later in the week.
In addition, Stambaugh plans to enter select rounds of Ohio Sprint Speedweek with the All Star Circuit of Champions, joining the regional Series during events at Attica Raceway Park, Waynesfield Raceway Park, and Limaland Motorsports Park.
"Our schedule is pretty hit and miss right now, but we still have a lot of races planned," Stambaugh continued. "It's an exciting time of the year. We are most likely going to split time between our 410 and 360. I feel that gives us an advantage in some ways; more races and more tracks to choose from."
SPECIAL THANKS:
Max Stambaugh would like to thank all of his marketing partners including: Wicked Cushion, Lima Cadillac Chevrolet, Biggies Coast to Coast, Schaeffer Racing Oil, Triple JJJ, Dale's Concrete, Fully Injected Motorsports, and Specialized Therapy
SOCIAL MEDIA:
Fans can keep up with Max Stambaugh during his entire campaign right here at www.fullyinjected.com, as well as at www.maxstambaugh.com. Follow "Mad Max" on all of the available social media networks including Twitter: @MaxStambaugh5 and Facebook: https://www.facebook.com/max.stambaugh
STATS:
2015 Wins: 5 (2 – Limaland Motorsports Park (OH) – NRA 360s; 1 – Butler Speedway (MI) – 410ci; 1 – I-96 Speedway (MI) – 410ci; 1 – Ohsweken Speedway (Canada) – 360ci)
2016 Wins: 2 (Waynesfield Raceway Park, I-96 Speedway)
2017 Highlights: Clinched Arctic Cat All Star Rookie of the Year honors. Earned 13 top-ten finishes in 40 Arctic Cat All Star starts. Ended year fourth in All Star driver standings.
2018 Highlights: Qualified for three Arctic Cat All Star Circuit of Champions presented by Mobil 1 main events at Bubba Raceway Park in Ocala, Florida. Earned three consecutive top-ten finishes during King of 360s action at East Bay (Fla.) Raceway Park from February 15-17. Finished fourth during All Star / Attica Spring Nationals on Friday, April 20. Qualified for Sprint Car World Championship preliminary feature at Mansfield Motor Speedway on Friday, April 27. Earned NRA Sprint Invaders top-ten finish at Eldora Speedway. Earned pair of top-ten finishes during NRA Sprint Invaders competition at Limaland Motorsports Park and Fremont Speedway, fifth and seventh, respectively, on Friday and Saturday, May 25 & 26. Finished second during Run for the Rabbit (NRA Event) at Limaland Motorsports Park on Friday, June 1.
###
CONTACT:
About Fully Injected Motorsports: Headquartered in Western Pennsylvania, Fully Injected Motorsports provides professional grade press releases to multiple short track teams from all areas of the country.