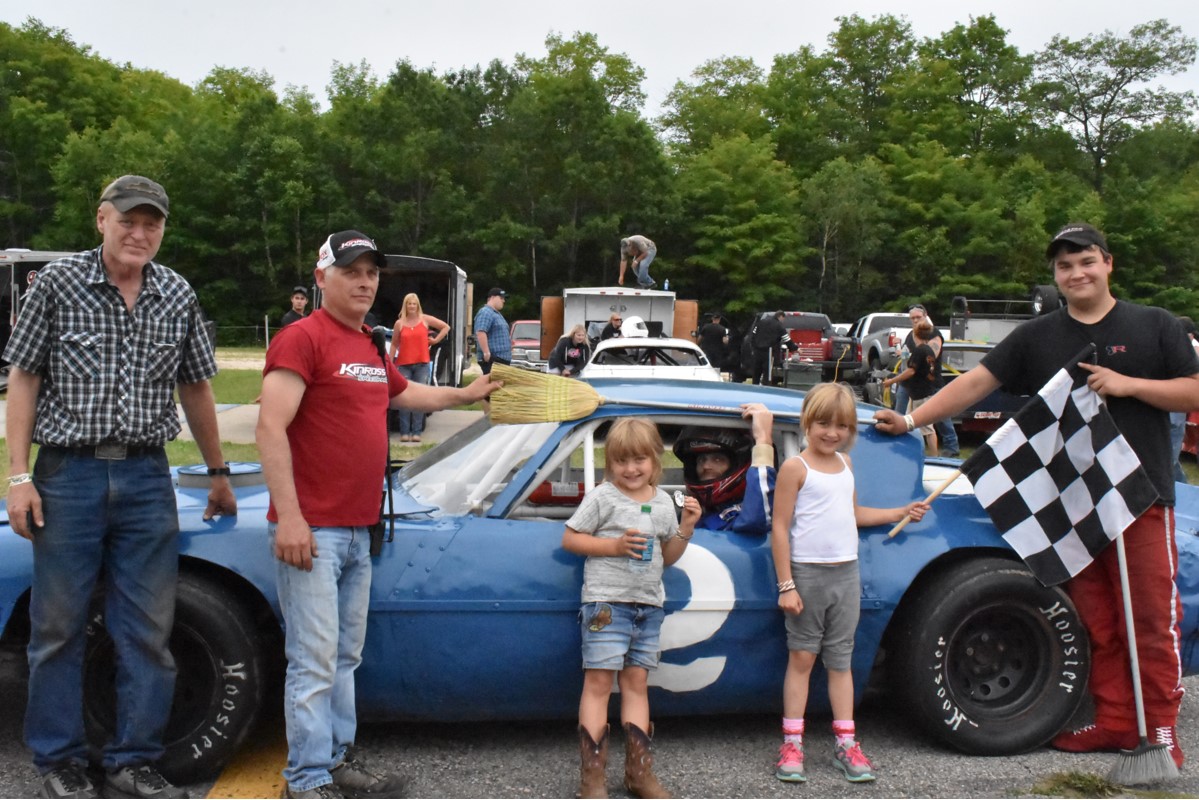 Sponsor Links

KINROSS, MI
After Mother Nature washed out their initial opening event of the season, the Kinross Speedpark is geared up for a special Saturday afternoon show this weekend.
Saturday, June 9 the quarter-mile asphalt oval will open the Twin Sault's stock car racing season with their "Blue Deuce" John Lowery II Tribute event presented by Auto Value – Rudyard Auto Sales.
The show will be highlighted with a Twin 22 ABC Stock Car Division feature along with full show in the Modified, ABC Stock Cars and Four Cylinder divisions.
Trophies for the Top 3 in the ABC-A, B & C Divisions will be proudly provided by Gray's Up North.
Time trials are set for 1 PM with racing action at 3 PM.
John Lowery II, from Elmira MI, was a competitor at the Speedpark for three seasons.
The quiet, and loyal competitor competed at Kinross from 2015-2017 while completing the clean sweep during his memorable last event at the track on July 9, 2017.
He lost his courageous battle with cancer just over a month later (August 22, 2017).
Fox Boyz Racing / Kinross Speedpark is very honored and privileged to be pay tribute to John while dropping the green flag on another summer of fun, family entertainment.
Main grandstand admission is priced at $10 for Adults, $7 for Seniors & Students while Kids 11 & Under are FREE.
Also, kids are encouraged to sign-up for their chance to win weekly draws including items courtesy of Quarter to $5 and Algoma Hearing Centre.
You can get trackside by taking Exit 378 off I-75 and following the signs to the Chippewa County Fairgrounds.
Heading into the 2018 season DUSTIN JACKSON (Modifieds), TONY RANKIN (ABC Stock Cars A-Division), BUDDY PALAHNUK (ABC Stock Cars B-Division) and BRENT FEWCHUK (Four Cylinder Division) are the defending track champions.
For all information regarding Kinross,  including the 2018 Schedule of Events, can be found on the track's official website at www.racekinross.com
You can also follow the updates on the Speedpark on their social media network on Facebook at www.facebook.com/kinrossspeedpark.
You can reach the track via e-mail at racekinross@gmail.com
Kinross Speedpark is "100% Powered by Volunteers".