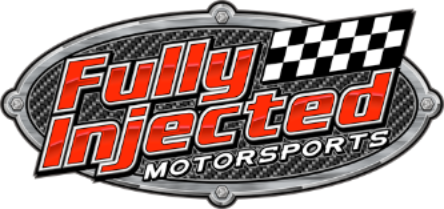 Sponsor Links

By Fully Injected Motorsports:
YORK, Pa. (April 2, 2018) – Cory Haas put together an impressive campaign on Saturday evening at Lincoln Speedway, scoring not only a top-ten finish during the annual Sprint Spring Championship main event, but also scoring a heat race victory in the process, each after recording the fourth-fastest time of the night during qualifying time trials.
For Haas, the sixth place finish increased his top-ten total to two thus far in 2018, planning to return to the Pigeon Hills on Saturday, April 7.
"It feels good to put an evening like that together," Cory Haas explained, driver of the Trone Outdoor Motorsports/Trone Outdoor Advertising/Eagle Evergreens/Bricker's/No. 39 sprinter. "The start of our year wasn't the best, but we've been working hard trying to find a sweet spot within our program. I think we finally figured out where we need to be. We have a busy weekend ahead, so we'll work to keep this momentum going."
Cory Haas and Trone Outdoor Motorsports will continue their 2018 season with a trio of Central Pennsylvania starts during the upcoming weekend, all beginning with a visit to the paperclip half-mile of Williams Grove Speedway on Friday, April 6. The Yellow Breeches event will award a minimum of $500 to each starter.
As previously mentioned, the "Fabulous" Lincoln Speedway will be the set destination for Haas and Trone Outdoor Motorsports on Saturday, April 7, followed by a visit to BAPS Motor Speedway, formerly known as Susquehanna Speedway, on Sunday, April 8.
SPECIAL THANKS:
Cory Haas and John Trone would like to thank all of their marketing partners including: Trone Outdoor Advertising, Eagle Evergreens, Bricker's, DMI, Bulldog Rear Ends, York PB Truss, Maxim Chassis, Connecticut Oil Kings, KSE, Wings Unlimited, QA1 Shocks, Creekside Auto Sales, and Fully Injected Motorsports.
SOCIAL MEDIA:
Follow Cory Haas on all of the available social media networks including Facebook: https://www.facebook.com/groups/665179853507583/. Keep up with Cory Haas online at www.fullyinjected.com, as well as at www.troneoutdoormotorsports.com.
2018 Cory Haas merchandise will be available in the coming weeks.
STATS:
2018 Trone Outdoor Motorsports Statistics: (thru April 1, 2018)
Top-5s: 1
Top-10s: 2
Wins: N/A
2018 Highlights: Cory Haas earned his first top-five finish of the 2018 season on Saturday, March 17, at Lincoln Speedway in Abbottstown, Pennsylvania. Finished sixth during Lincoln Speedway's Sprint Spring Championship.
###
CONTACT:
About Fully Injected Motorsports: Headquartered in Western Pennsylvania, Fully Injected Motorsports provides professional grade press releases to multiple short track teams from all areas of the country.
Contact: altmeyer119@gmail.com / info@fullyinjected.com / www.fullyinjected.com / Twitter: @FI_Motorsports / Facebook: https://www.facebook.com/FullyInjectedMotorsports/