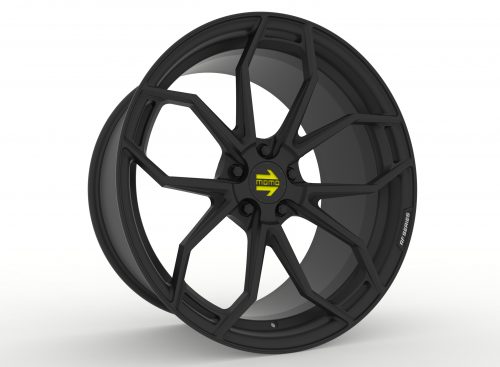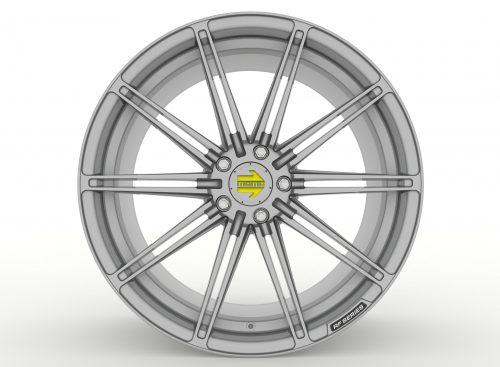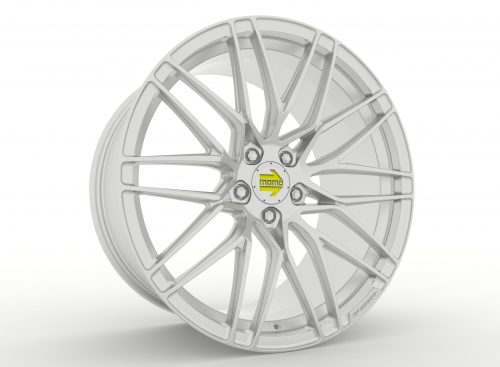 Sponsor Links

MOMO LAUNCHES RF SERIES – THE NEXT GENERATION OF CUSTOM PERFORMANCE WHEELS
MOMO announces an all new high-performance wheel line with the RF Series. With three all-new styles, the RF Series provides unmatched European styling with custom fitment and finish options for the sports car and performance enthusiast.
The new MOMO RF Series uses monoblock construction with rotary flow-formed barrels to maximize strength and minimize weight, drawing on MOMO's half-century of motorsports experience. Each of the three RF Series styles offer custom machined offsets for a precise, aggressive fitment for each vehicle, and will be offered in many custom colors and finishes.
The RF Series includes the RF-10S and the RF-5C, both offered in 19 and 20" diameters. The RF-20 is an open-mesh style and is offered in 18 and 19" diameters. Each design provides maximum brake clearance and multiple concave profiles for the right fit and performance.
"It is exciting to launch the new MOMO RF Series with its unique blend of performance, style and custom fitments, especially from a brand with such an important position in the industry," said Vince Wong, Vice President of Lifestyle Performance Group.
"MOMO has always been committed to the demanding enthusiast, and the RF Series continues that commitment with unmatched performance and design," said Henrique Cisneros, Chairman of the Board of MOMO. "The custom fitment options of the RF Series provide enthusiasts the stance, performance and style that no other wheel line can offer."
With true performance engineering, custom fitments and colors plus modern European concave styling, the RF Series offers an unmatched level of performance, quality, and design.
For more details of the MOMO RF Series, please visit momo.com
ABOUT MOMO
MOMO was founded in 1964 by race car driver Gianpiero Moretti. In that year, Moretti commissioned a local craftsman to produce a custom steering wheel for his own racing car, which provided superior grip and control. Since 2005, MOMO has been headquartered in Milan, Italy with a subsidiary in the US, MOMO USA. The MOMO brand continues to be inspired by simple yet strong values: product quality, superior craftsmanship, maximum safety standards and the highest performance levels.
ABOUT CISNEROS CORPORATION
Cisneros Corporation is a third-generation global family enterprise led by Eduardo, Andres and Henrique Cisneros. Conceived in 1929 by Diego Cisneros and championed by Ricardo Cisneros, the three brothers continue to grow and push new boundaries. With experience in numerous industries across media, telecom and consumer goods, Cisneros Corp leverages its vast experience to find and create opportunities around the world. Cisneros Corporation owns and operates leading automotive performance brands WELD Racing, MOMO, ADV.1, Forgestar, CCW, HiPer Technology, Driven, Reds by MOMO and Tikore.
MOMO ONLINE
MOMO shares its team's exploits on its social media channels:
CONTACT
Billy Deakins
MOMO Automotive Accessories Inc
billy.deakins@momousa.com
Greg Emmerson
ID Agency
greg@theidagency.com
This email was sent to info@mwracingnews.com ID Agency, 1375 e. 6th street, suite 3, Los Angeles, CA 90021, usa Unsubscribe