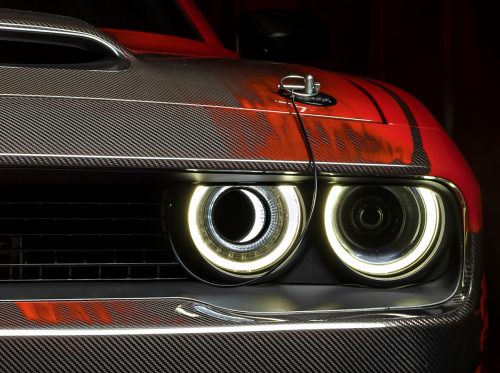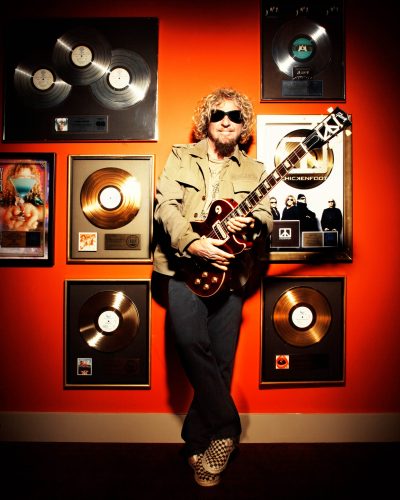 Sponsor Links

CENTRAL HALL BOOTH 24093
SPEEDKORE™ PERFORMANCE GROUP TO MAKE A BIG IMPACT AT SEMA 2017
Rock & Roll Hall of Fame musician Sammy Hagar booth appearance
New Dodge//SRT SpeedKore project vehicle
Four carbon fibered-bodied muscle cars on display
SpeedKore™ Performance Group has built an impressive reputation in recent years with some breathtaking project builds. However, nothing can prepare SEMA visitors for what they'll see in 2017. In fact, it's difficult to know where to start…
So how about an exclusive appearance by rock legend Sammy Hagar in the SpeedKore booth? He'll be there on Wednesday, November 1 at 2:30pm. While there, he'll help unveil a special new project car and a line of new carbon fiber parts for the latest muscle cars.
Sammy is an avid car enthusiast and collector who has been a fan of the SpeedKore brand for several years. He is delighted to attend SEMA with SpeedKore to see the new products in person. The Rock & Roll Hall of Fame musician will help to unveil SpeedKore's new project build based on a Dodge//SRT vehicle. At this point, we can't divulge too many details, except to say it is based on the most powerful muscle car ever built. We should also add that it has been clothed in the highest quality SpeedKore carbon fiber – from nose to tail.
The stock vehicle is one of the most eagerly awaited debutants at SEMA 2017, but the SpeedKore makeover is going to leave visitors speechless.
Visitors to SEMA 2017 should make a beeline to the SpeedKore booth #24093 in Central Hall to see the beast in the flesh.
More details about the four carbon fiber-bodied SpeedKore project cars will follow in the lead up to SEMA 2017.
For more details about SpeedKore Performance Group, please visit speedkore.com
EDITOR'S NOTE
A thumb drive will be available in the SpeedKore booth with press release information and high-resolution photography. We can also provide a download link to the media assets.
Anyone wishing to book an appointment to speak to the SpeedKore team about the new products should use the Media Contacts below.
ABOUT SPEEDKORE™ PERFORMANCE GROUP
SpeedKore™ Performance Group is an American performance company where engineers and artisans combine traditional craftsmanship with cutting edge technology. The SpeedKore high-performance vehicles are engineered and built as limited editions as well as one-off, custom builds. SpeedKore's recipe combines weight reduction with increased horsepower.  Weight reduction is introduced through the highest quality carbon fiber products. Power increases are possible thanks to a partnership with Mercury Racing for its SB4 7.0 V8 crate engines, which are integrated into many of the builds.
SpeedKore manufactures limited-edition performance vehicles, including an all-carbon fiber 2017 Ford Mustang GT Fastback, winner of the prestigious "Best in Show" design award from Ford Motor Company at SEMA 2016. SpeedKore also created the SK10 Dodge Challenger Hellcat, with a similar recipe of high-performance parts and lightweight carbon fiber.
Of the many custom SpeedKore builds, the '70 Dodge Charger Tantrum is the best known. It features a 1650hp Mercury Racing QC4 engine and debuted at SEMA 2015 where it received the Gran Turismo "Best Domestic" award. Tantrum also appeared on Jay Leno's Garage and the Fate of The Furious movie in the Fast & Furious franchise alongside Vin Diesel. The SpeedKore Tantrum also won the highly coveted 2016 Car Craft Pro Builder's Trophy custom car award.
For more information, please visit speedkore.com
MEDIA CONTACTS
Brandon Rowe, SpeedKore, browe@speedkore.com
Greg Emmerson, ID Agency, greg@theIDAgency.com
FOLLOW SPEEDKORE
This email was sent to info@mwracingnews.com ID Agency, 1375 e. 6th street, suite 3, Los Angeles, CA 90021, usa Unsubscribe