PRP Press Release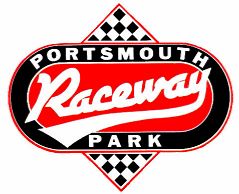 Portsmouth Raceway Park hosted nearly 100 race teams Saturday night as Robbie Lewis, Ervin Vance, Cameron Logan, and Derek Richmond all picked up feature wins in their respective divisions.
For Lewis, Saturday brought him his first-ever A-Main victory at PRP in a Late Model.
The former Limited Late Model and Bomber track champ hit his stride early on in the evening setting quick time in the Impact Race Gear Time Trials.
He would go on to lead every lap of his heat and all 25 circuits of the feature.
The Tollesboro, KY driver put his machine to the top side in the Giovanni's Pizza Late Model A-Main and rode the high line to victory lane.
Wheelersburg's
Delmas Conley charged from 13th to second.
Lee Logan, Shannon Thornsberry, and Jeff Arnold rounded out the top five with Josh Bocook, Charlie Jude, Larry Martin Jr., Avery Taylor, and Randy Armes making up the rest of the top 10.
Reining Modified track champ
Ervin Vance of Beaver, KY returned to form Saturday, as he set quick time in the Dynamic Shock Services Modified Time Trials, won his heat, and dominated the feature for his first PRP win of 2017.
South Webster's Adam Jordan got by Lucasville's Jeremy Rayburn in the closing laps to place second, but Rayburn held on for third giving him a top-five finish in every race thus far this season.
Shawn Holliday, Craig Christian, Eddie Harmon, Justin Cooper, Austin Francis, Eric Berry, and Jim Barnett made up the remainder of the top 10 in the R.W. Rental and Supply Modified A-Main.
Craig Christian was named The Markwest Ranger Pipeline "Hard Charger" as he advanced eight positions to climb from 13th to fifth.
The O'Reilly Auto Parts Limited Late Model Division was put in the spotlight Saturday, as PRP held its annual Premier Pre-cast Products Limited Late Model Extravaganza.
Catlettsburg, KY's
Cameron Logan took the checkers, as the defending PRP champ captured his first PRP win of the season.
Logan took over the lead in the closing laps after Mike Meyers, who was out front, experienced issues and went pitside.
Nine-time track champ John Melvin finished as the runner-up.
Billy Staker, Charlie Mullett, Kevin Terry, Vincent Bender, Randy Ross, Kevin Mullett, Kenneth Atkins, and Scott LeMaster made up the rest of the top 10.
LeMaster set quick time in The Kool Hits 105.7 Limited Late Model Time Trials.
Stout's Derek Richmond was the class of the field in Saturday's M & M Inflatables
Sport Mod
Feature.
Richmond cruised to his second PRP win of the season with
Luke Jordan, Alan Gulley, Brandon Walker, Mitchell Fields, Brandon Carver, Brianna Robinson, Brian Sammons, Jr., Brian Sammons, Sr., and Joe McClain making up the rest of the top 10.
PRP will be back in action this coming Saturday with a full program featuring Late Models, Modifieds, Limited Lates, and Sport Mods.
For more details, visit online at
www.portsraceway.com
.
Sponsor Links

Late Model A-Feature: 1. 48L-Robbie Lewis [1]; 2. 71-Delmas Conley [13]; 3. 11-Lee Logan [3]; 4. 17-Shannon Thornsberry [2]; 5. 77A-Jeff Arnold [7]; 6. B1-Josh Bocook [14]; 7. CJ1-Charlie Jude [9]; 8. 12LM-Larry Martin Jr [11]; 9. 159-Avery Taylor [15]; 10. 8R-Randy Armes [12]; 11. C7-Kenny Christy [5]; 12. 33-Kevin Wagner [8]; 13. 57-Ron Hinds II [6]; 14. 10-Audie Swartz [4]; 15. 7-Jason Cole [10]; 16. 73B-Austin Mullett [17]; 17. J11-James Butcher [18]; 18. 88-Kenneth Howell [16]
Modified A-Feature: 1. P20-Ervin Vance [1]; 2. 13-Adam Jordan [4]; 3. 12R-Jeremy Rayburn [3]; 4. 1PJ-Shawn Holliday [2]; 5. 35C-Craig Christian [13]; 6. 87-Eddie Harmon [5]; 7. 00-Justin Cooper [10]; 8. 11-Austin Francis [11]; 9. 75-Eric Berry [9]; 10. 21-Jim Barnett [8]; 11. 11S-Tyler Smith [6]; 12. 2-Anthony Slusher [17]; 13. 18-David McWilliams [14]; 14. 26-Jason Bilyeu [16]; 15. 1J-John Brady Jr [12]; 16. 29B-Drew Bender [15]; 17. 2A-Rick Butler [19]; 18. 1B-Danny Hamilton [20]; 19. 83-Briana Robinson [18]; (DNS) 20J-Justin Jacobs
Limited Late Model A-Feature: 1. 68-Cameron Logan [1]; 2. 81-John Melvin [4]; 3. 7S-Billy Staker [7]; 4. 73-Charlie Mullett [9]; 5. 97C-Kevin Terry [16]; 6. 29B-Vincent Bender [10]; 7. 94-Randy Ross [5]; 8. K73-Kevin Mullett [14]; 9. 22A-Kenneth Atkins [15]; 10. 99-Scott LeMaster [3]; 11. 10M-Mike Meyers [2]; 12. W1-Joe Whitt [13]; 13. 5M-Brett Kennard [11]; 14. 5C-Jacob Curnutte [12]; 15. 58-Evyian Terry [6]; 16. 11-Ronnie Whitt [8]
Sport Mod A-Feature: 1. 34-Derek Richmond [1]; 2. 13J-Luke Jordan [6]; 3. 51G-Alan Gulley [2]; 4. 19-Brandon Walker [5]; 5. 01JR-Mitchel Fields [7]; 6. 2E-Brandon Carver [4]; 7. 83-Brianna Robinson [9]; 8. B5JR-Brian Sammons Jr [12]; 9. B5-Brian Sammons [11]; 10. 14J-Joe McClain [16]; 11. 24B-Brennan Bobst [18]; 12. 51*-Jimmie Spillman [20]; 13. 8A-Daniel Webb [13]; 14. 88-Nick Phillips [14]; 15. 32-Greg Bentley [19]; 16. 19L-Robert Lunsford [8]; 17. 13E-Emily Jordan [15]; 18. 15-Jason Spillman [10]; 19. 12N-Rick Neace [17]; (DNS) 7WB-Billy Baldridge