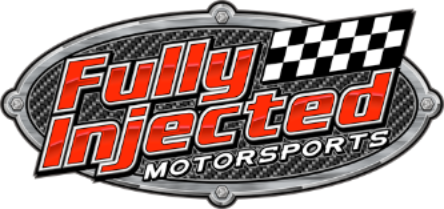 Sponsor Links

By Fully Injected Motorsports:
VINCENTOWN, N.J. (June 4, 2018) – Justin Whittall's 2018 United Racing Club (URC) campaign will continue on Saturday evening, June 9, with a visit to the "Fabulous" Lincoln Speedway in Abbottstown, Pennsylvania. Dubbed the 360/358 Sprint Car Challenge, the URC travelers will be joined by many of Central Pennsylvania's 358c.i. racers while in action in the Pigeon Hills.
Whittall will enter the Lincoln Speedway program seventh in the current URC championship standings.
Attempting to utilize an off weekend from URC competition, Whittall entered 410c.i. action at Port Royal Speedway on Saturday, June 2. With the intent to gain valuable track time at the famous "Speed Palace," Whittall made the most of his visit to the Juniata County Fairgrounds half-mile and finished 16th.
"Getting as much track time as possible is the goal right now," Whittall explained, driver of the JW Motorsports/Atlantic Utility Trailer/Brotherton Brewing Company/Pioneer Auto Body/Worldwide Bearings/No. 67 sprint car. "With the way the weather has been, it makes it tough to really guarantee any track time. With URC off, we decided to trek over to Port Royal. We're still learning a lot about that place."
SPECIAL THANKS:
Justin Whittall and JW Motorsports would like to thank all of their marketing partners including: Atlantic Utility Trailer, Brotherton Brewing Company, Pioneer Auto Body, and Worldwide Bearings.
SOCIAL MEDIA:
Be sure to follow Justin Whittall and JW Motorsports on all of the available social media networks including Facebook: www.facebook.com/justinwhittallmotorsports and Twitter: www.twitter.com/justinwhittall. Fans should keep up with Justin Whittall on the Web at www.fullyinjected.com, as well as at the official online home of JW Motorsports: www.justinwhittallmotorsports.com.
STATS:
2018 JW Motorsports Statistics: (thru June 4, 2018)
Top-5s: 1
Top-10s: 2
Wins: 0

2018 Highlights: Finished third during 2018 United Racing Club (URC) opener at Carolina (N.C.) Speedway. Finished 11th during URC competition at Port Royal Speedway on Saturday, April 21. Finished eighth during 360c.i. action at Selinsgrove Speedway on Saturday, April 28. Qualified for Bob Weikert Memorial finale (410c.i.) main event at Port Royal Speedway on May 27.
###
CONTACT:
About Fully Injected Motorsports: Headquartered in Western Pennsylvania, Fully Injected Motorsports provides professional grade press releases to multiple short track teams from all areas of the country.