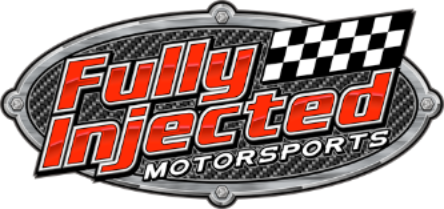 Sponsor Links

By Fully Injected Motorsports:
GETTYSBURG, Pa. (May 23, 2018) – Danny Dietrich's Memorial Day weekend campaign will consist of three events in three days, headlined with the annual Bob Weikert Memorial at Port Royal Speedway which will honor the late National Sprint Car Hall of Fame inductee and Weikert's Livestock Inc. owner and operator, Bob Weikert. Dietrich, who is currently partnered with Weikert's Livestock Inc., will fly familiar colors during the two-day special at Port Royal Speedway, debuting an updated look featuring the historic No. 29.
Chasing a total winner's share equalling $19, 610 over the course of Memorial Day weekend, Dietrich will kick-off his holiday tripleheader with a visit to Williams Grove Speedway in Mechanicsburg on Friday, May 25. The Walt Dyer Tribute will be the main attraction at the world-famous half-mile, awarding a fitting $4,610 to the feature winner.
The two-day Bob Weikert Memorial at the Port Royal "Speed Palace" will award a $5,000 top prize on Saturday, May 26, and a $10,000 top prize on Sunday, May 27.
Dietrich will enter the weekend with four victories on the season, one of which at Port Royal Speedway.
"We're ready to race. It has been too long," Dietrich said, driver of the Gary Kauffman Racing/Weikert's Livestock/Sandoe's Fruit Market/Pace Performance/Gsell's Whitetails/Hickory Run Orchards/Drop Of Ink Tattoo/Sweeney Cars/Self Made/No. 48 sprint car on a regular basis. "The weather hasn't been too cooperative, but hopefully all of that is over with and we can go back to our schedule. There is a lot of money on the line this weekend, and a lot of hype surrounding the Weikert Memorial at Port Royal. We're honored to fly the Weikert colors and number this weekend. Hopefully we can do one better and park the No. 29 on the victory lane stage."
SPECIAL THANKS:
Danny Dietrich and Gary Kauffman Racing would like to thank all of their current marketing partners including: Weikert's Livestock, Sandoe's Fruit Market, Pace Performance, Gsell's Whitetails, Hickory Run Orchards, Drop Of Ink Tattoo, Sweeney Cars, Self Made, Graver's Garage, Racer's New & Used Parts Warehouse, Bear Mountain Orchards, El Vista Orchards, Moritz Machine & Repair, Bream Orchard.
SOCIAL MEDIA:
Keep up with Danny Dietrich and Gary Kauffman Racing during their entire campaign right here at the official online home of Fully Injected Motorsports – www.FullyInjected.com. Be sure to also follow Danny Dietrich online at www.dannydietrich.com, as well as on all of the available social media networks including Twitter: https://twitter.com/dannydietrich and Facebook: https://www.facebook.com/GKRracing/. Danny Dietrich/Gary Kauffman Racing apparel is now available and can be found at the track.
STATS:
2018 Gary Kauffman Racing Statistics: (thru May 23, 2018)
Top-5s: 9
Top-10s: 17
Wins: 4

2018 Highlights: Earned three top-ten finishes against the Arctic Cat All Star Circuit of Champions presented by Mobil 1 during trip to Florida in early February, all highlighted with a seventh place finish at Volusia (Fla.) Speedway Park. Earned win at Lincoln Speedway on 3/10 worth $3,500. Finished second at Lincoln Speedway during Sprint Spring Championship ($5,000). Earned pair of seventh place finishes at Williams Grove Speedway and Port Royal Speedway on April 6-7. Picked up second win of 2018 at BAPS Motor Speedway on Sunday, April 8. Finished third with All Star Circuit of Champions at Williams Grove Speedway on Friday, April 13. Finished eighth at Williams Grove Speedway on Friday, April 20. Earned third victory of season on Saturday, April 21, at Lincoln Speedway. Rallied from 12th to finish sixth during Sprint Car World Championship at Mansfield Motor Speedway on Saturday, April 28. Finished fifth during World Championship preliminary feature on Friday, April 27. Earned runner-up performance at Williams Grove Speedway on May 4. Earned fourth win of season on Saturday, May 5, at Port Royal Speedway. Finished second during WoO Tuneup at Williams Grove Speedway on May 11.
2018 Wins: 4 (Lincoln Speedway: 3/10, 4/21) (BAPS Motor Speedway: 4/8) (Port Royal Speedway: 5/5)
###
CONTACT:
About Fully Injected Motorsports: Headquartered in Western Pennsylvania, Fully Injected Motorsports provides professional grade press releases to multiple short track teams from all areas of the country.