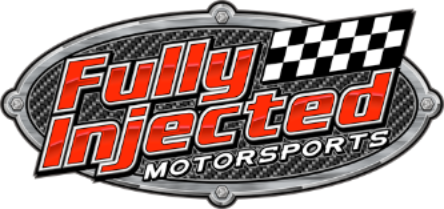 Sponsor Links

By Fully Injected Motorsports:
PITTSBURGH, Pa. (May 21, 2018) – Increasing his 2018 win streak to three, Pittsburgh's Jared Miley earned another mark in the win column for car owner, Joe Corrado, this time earning $3,000 during ULMS Racing Series competition at Thunder Mountain Speedway near Brookville, Pa., on Friday, May 18.
Starting seventh on the feature grid, Miley advanced through the field in a hurry, making his winning move around race leader, Mike Maresca, with just two circuits remaining. Impressively enough, Miley made his winning move with a handicapped race car, actually crossing under the final checkers with a flat left-rear tire.
In addition, the evening's ULMS main event was delayed at the near-midpoint for approximately 20 minutes due to small patch of rain.
"That was pretty exciting," Miley said, driver of the Joe Corrado-owned/Blue Mountain Energy/Penn Star Ventures/Colussy Chevrolet/Jay's Auto Wrecking/No. 10 super late model. "When the rain came, I thought were going to be done. We had already moved up to third and we were pretty satisfied with that. Fortunately, we got to go back out and finish the race. It worked out great. This car is on a rail right now. Things are clicking and we are all working really well together. I can't thank Joe Corrado enough for this opportunity. We'll work to keep this streak alive this weekend."
Jared Miley will continue his 2018 campaign with a trio of events during Memorial Day weekend, first visiting the half-mile at Bedford Speedway in Bedford, Pa., on Friday evening, May 25.
"The Jet" will complete his weekend with a two-day stop at Port Royal Speedway in Port Royal, Pa., on Saturday and Sunday, May 26-27. Co-headlining the annual Bob Weikert Memorial, Miley will join the Northeast Ultimate Super Late Model Series at the "Speed Palace," battling for winner's shares equalling $3,000 on Saturday and $5,000 on Sunday. Miley will enter Port Royal's gates as the current Northeast Ultimate point leader, winning one event with the Series in 2018 in the form of the Earl Hill Memorial at Tyler County (W.Va.) Speedway.
SPECIAL THANKS:
Jared Miley and Joe Corrado would like to thank all of their marketing partners including: Blue Mountain Energy, Penn Star Ventures, Colussy Chevrolet, Jay's Auto Wrecking, Keystone Alliance Insurance Services, LLC of Spring City, Junior's Core & Recycling, Maloney's Classic Cars of Meadville, Huey Brothers Trucking & Well Service, Fully Injected Motorsports, Hoosier Tire Mid-Atlantic, Sunoco Race Fuels, Rocket Chassis, Daugherty Motorsports, Keyser Manufacturing, Integra Shocks, FK Rod Ends and Octane Graphix.
SOCIAL MEDIA:
Fans are encouraged to stay in the loop online at www.fullyinjected.com. Fans can also stay updated via social media including Twitter and Facebook.' Be sure to also visit Jared Miley's official online home at http://www.jmrh1.com/.
STATS:
Jared Miley's Recent Highlights: Opened 2018 season with top-ten (7th) at Hagerstown (Md.) Speedway during Ultimate Northeast Super Late Model Series competition. Finished third from seventh during Midway Speedway's King of Hillbilly Hill on Saturday, April 21.
2015 Wins: 8 (2 – Lernerville Speedway, PA – RUSH/Super) (3 – Dog Hollow Speedway, PA – Open Crate/Super) (1 – PPMS – Super) (1 – Tri City Raceway Park, PA – Super) (1 – Thunder Mountain Speedway, PA – Super )
2016 Wins: 6 (2- Marion Center Speedway – SLM Regular Show) (Lernerville Speedway – Fab Four) (Dog Hollow Speedway – Shawn Sheetz McGarvey) (Hesston Speedway – Super Late Model Speedweek) (Eriez Speedway – ULMS $6,000)
2017 Wins: 6 (PPMS – regular program; ULTIMATE Northeast $3,000) (ULMS victory at Thunder Mountain Speedway) (Mike Farr Memorial victory at Eriez Speedway worth $4,100) (Buckeye Late Model Dirt Week at Muskingum Co. Speedway worth $3,000) (Hummingbird Speedway worth $2,000)
2018 Wins: 3 (Lernerville Speedway – 5/11) (Tyler County Speedway – 5/12 – Ultimate NE) (Thunder Mountain Speedway – 5/18 – ULMS)
###
CONTACT:
About Fully Injected Motorsports: Headquartered in Western Pennsylvania, Fully Injected Motorsports provides professional grade press releases to multiple short track teams from all areas of the country.
Contact: altmeyer119@gmail.com / info@fullyinjected.com / www.fullyinjected.com
Twitter: @FI_Motorsports