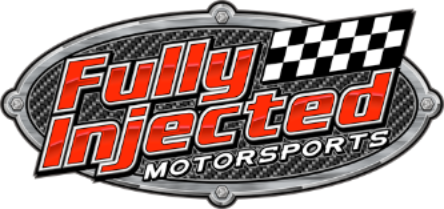 Sponsor Links

By Fully Injected Motorsports:
JONESTOWN, Pa. (May 14, 2018) – With the intent to beat the World of Outlaws Craftsman Sprint Car Series on home dirt for the second time in his young career, the "Jonestown Jet" Brock Zearfoss set his aim ahead to a trio of programs in Central Pennsylvania, anxious to join The Greatest Show On Dirt during visits to Lincoln Speedway on Wednesday, May 16, and Williams Grove Speedway on Friday and Saturday, May 18-19.
Zearfoss, a two-time winner in Central Pennsylvania thus far in 2018, beat the World of Outlaws on home dirt at Williams Grove Speedway in 2017, piloting the Aaron Long-owned/LA Competition/No. 58 sprinter to a Summer Nationals preliminary win worth $8,000 on Friday, July 21. Starting fourth on the feature grid, Zearfoss led the last nine circuits to claim the biggest victory of his career, ultimately holding back David Gravel and Donny Schatz at the final checkers.
"That's something I'll never forget," Zearfoss said when discussing his first Outlaw victory. "I don't think i'll ever forget that feeling, honestly. I've been working to get number two since then. I think we have a great opportunity to get it done this weekend. We had some things go wrong mechanically during the Outlaw Tune-up at Williams Grove, but we'll be ready to go for Wednesday."
Unfortunately for Zearfoss, his Outlaw Tune-up attempt at Williams Grove Speedway on Friday, May 11, was cursed with mechanical misfortune. Power steering complications during hot laps, rear end trouble during the evening's dash, and crank trigger issues during the main event kept the "Jonestown Jet" from dialing-in his familiar No. 3Z at maximum potential. Zearfoss was battling for the fifth position when the crank trigger issues occurred.
"You have to shake those nights off and move forward," Zearfoss explained. "I'd rather have those issues happen on nights like that rather than during the Outlaw events. Having multiple problems like that gave a reason to look over the car and make sure nothing else was wrong. If anything, it brought us some good. We'll be better prepared for Wednesday."
SPECIAL THANKS:
Brock Zearfoss would like to thank all of his marketing partners including: Moose's LZ Bar & Grill, Meckley's Limestone, Central Builders Supply Co., Berkebile Oil Company, BAPS Auto Paint & Supply, Creekside Roofing and Siding, Bargain Barn, Heavy Equipment, Loaders & Parts Inc., Schaeffer Racing Oil, Smith Precision Products, GME Steering, K1 RaceGear, Simpson Race Products, CR Graphics, G Force Gears, Precision Powder Coat, Susquehanna Valley Speed Shop, RRI Graphics, AL Driveline, Stouffer Equipment Company, Leahys Auto Body/Towing.
SOCIAL MEDIA:
Fans can keep up with Brock Zearfoss during his entire campaign right here at www.fullyinjected.com, or at www.brockzearfoss.com. Be sure to "follow" the "Jonestown Jet" on all of the available social media networks including Twitter: https://twitter.com/brock_zearfoss and Facebook: https://www.facebook.com/brockzearfossracing.
STATS:
2016 Wins: 2 (Williams Grove Speedway & Port Royal Speedway)
2017 Wins: 7 (Port Royal Speedway x5 including Open Wheel Madness)(Williams Grove Speedway – World of Outlaws; Billy Kimmel Memorial). 2017 Port Royal Speedway Track Champion.
2018 Top-5s: 6
2018 Top-10s: 10
2018 Wins: 2 (Williams Grove Speedway and Port Royal Speedway)
2018 Highlights: Brock Zearfoss finished fifth during the 2018 Williams Grove Speedway season opener on Sunday, March 11. Earned back-to-back top-ten finishes at Williams Grove Speedway (10th) and Port Royal Speedway (6th) on March 30 & 31. Charged from 22nd to finish sixth at Port Royal Speedway on Saturday, April 7. Finished second during All Star sanctioned Tommy Hinnershitz Memorial at Williams Grove Speedway on April 13. Charged from 26th to 15th during All Star sanctioned Keith Kauffman Classic at Port Royal Speedway on April 14. Earned victories at Williams Grove Speedway and Port Royal Speedway on Friday and Saturday, April 20-21. Finished fifth with URC Sprint Car Series at Port Royal Speedway on Saturday, April 21. Finished fourth during Sprint Car World Championship last chance feature on Saturday, April 28. Finished 11th with Lucas Oil ASCS National Tour at Williams Grove Speedway on May 4.
###
CONTACT:
About Fully Injected Motorsports: Headquartered in Western Pennsylvania, Fully Injected Motorsports provides professional grade press releases to multiple short track teams from all areas of the country