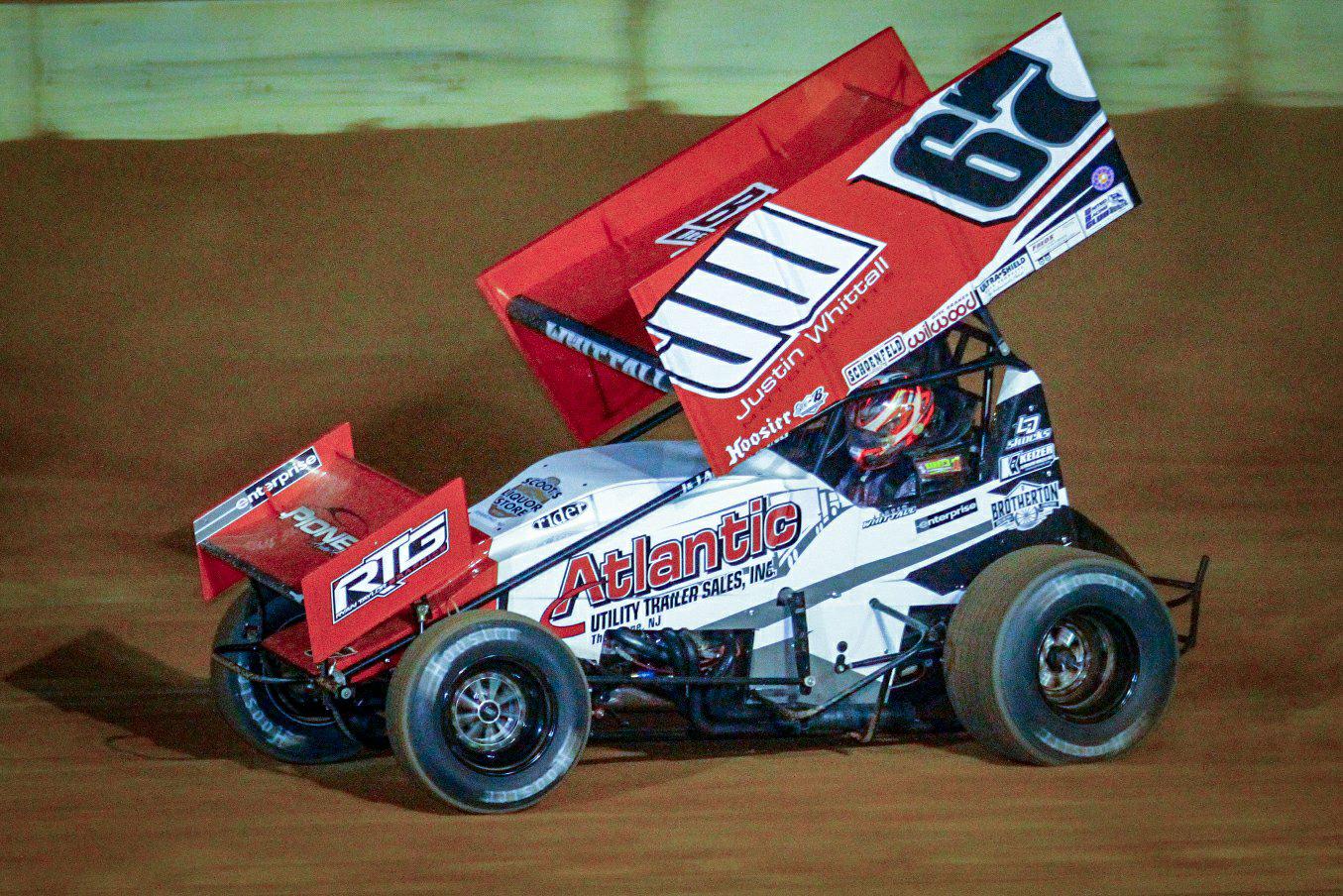 Sponsor Links

By Fully Injected Motorsports:
VINCENTOWN, N.J. (May 14, 2018) – Justin Whittall's recent stretch of tough results continued on Friday evening at Bedford (Pa.) Speedway, but this time it was mechanical misfortune taking the blame.
During Whittall's respective United Racing Club (URC) heat race, engine trouble occurred, ultimately sidelining the New Jersey native for the rest of the evening.
"That stuff comes with the territory, unfortunately. Getting a 'DNF' didn't help our position in the Series standings, but we have plenty of season ahead of us. We'll get moving in the right direction soon enough," Justin Whittall explained, driver of the JW Motorsports/Atlantic Utility Trailer/Brotherton Brewing Company/Pioneer Auto Body/Worldwide Bearings/No. 67 sprint car. "Fortunately for us, we have a great group of people who support this race team giving us an opportunity to reset and rebuild. We'll take this weekend off, but we'll be back when the URC schedule resumes."
Justin Whittall will continue his 2018 URC campaign with a pair of starts over Memorial Day weekend, first joining the 360c.i. travelers at the Big Diamond Speedway in Minersville, Pa., on Friday, May 25. The holiday weekend will conclude on Saturday, May 26, with a visit to the Selinsgrove Speedway in Selinsgrove, Pa. Whittall's last Selinsgrove Speedway appearance during weekly competition resulted in an eighth place finish.
SPECIAL THANKS:
Justin Whittall and JW Motorsports would like to thank all of the their marketing partners including: Atlantic Utility Trailer, Brotherton Brewing Company, Pioneer Auto Body, and Worldwide Bearings.
SOCIAL MEDIA:
Be sure to follow Justin Whittall and JW Motorsports on all of the available social media networks including Facebook: www.facebook.com/justinwhittallmotorsports and Twitter: www.twitter.com/justinwhittall. Fans should keep up with Justin Whittall on the Web at www.fullyinjected.com, as well as at the official online home of JW Motorsports: www.justinwhittallmotorsports.com.
STATS:
2018 JW Motorsports Statistics: (thru May 14, 2018)
Top-5s: 1
Top-10s: 2
Wins: 0

2018 Highlights: Finished third during 2018 United Racing Club (URC) opener at Carolina (N.C.) Speedway. Finished 11th during URC competition at Port Royal Speedway on Saturday, April 21. Finished eighth during 360c.i. action at Selinsgrove Speedway on Saturday, April 28.
###
CONTACT:
About Fully Injected Motorsports: Headquartered in Western Pennsylvania, Fully Injected Motorsports provides professional grade press releases to multiple short track teams from all areas of the country