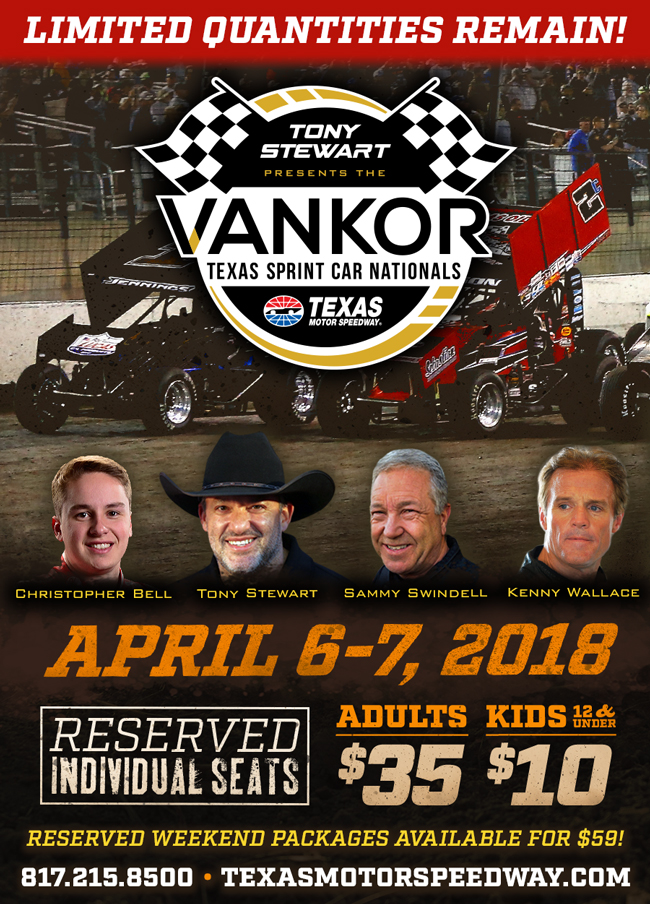 Dates: April 7th
Sponsor Links

Event: Arizona Desert Shootout
Series: World of Outlaws Craftsman Sprint Car Series
Track: Arizona Speedway (Queen Creek, Ariz.)
Donny Schatz A-Main Finish (Start): 1st (12th)
World of Outlaws Championship Standings (as of 4/7): 1st – 1292 points (48-point margin over second place, Sheldon Haudenschild)
BROWNSBURG, Ind. (April 9, 2018) – Concluding his first World of Outlaws Craftsman Sprint Car Series West Coast Swing of the 2018 season, Fargo, North Dakota's Donny Schatz made an impressive charge to the front on Saturday night at Arizona Speedway, earning his fourth victory of the 2018 season against the Greatest Show On Dirt, his sixth victory overall, as well as extending his championship stronghold to 48 points over Sheldon Haudenschild.
"We've won in Arizona before, but not at this track," Donny Schatz said, an Arizona Speedway first-time winner. "I owe it all to my team and their hard week. It takes a lot of patience to move through the field like that. It's no secret that I am getting older, and the older I get, the more patient I get."
The driver of the Tony Stewart/Curb-Agajanian Racing/Textron Off Road/Ford Performance/Curb Records/Sage Fruit/No. 15 sprint car started his charge to the front from the outside of row six, solidifying his A-main starting position by finishing fourth during his respective heat race. Despite the obvious disadvantage, the nine-time and defending World of Outlaws Craftsman Sprint Car Series champion wasted little time charging through the field, slingshotting into a podium spot just before the midpoint of the 30-lapper.
Schatz made his first bid for the top spot on lap 21, but the move around Shane Stewart was negated due to a caution. On the following restart, Schatz made the winning move around Stewart to officially lead lap 21.
Following Schatz around Stewart, Rudeen Racing's Joey Saldana made a late charge to front, attempting to drive underneath Schatz at the entrance of turn three on lap 29 and again on lap 30. Schatz's momentum proved to be too strong for the Brownsburg, Ind., native, surging on to score the $10,000 payday; the 265th World of Outlaws victory of his storied career.
Donny Schatz will continue his hunt for a tenth World of Outlaws championship on Friday and Saturday, April 13-14, with a pair of events in the Midwest, first visiting the Jacksonville Speedway in Jacksonville, Ill., on Friday, April 13. Schatz finished fourth at Jacksonville Speedway during his most recent appearance in 2016.
On Saturday, April 14, the Tony Stewart Racing entry will visit the Tri-State Speedway in Haubstadt, Ind.; the first of three Hoosier State appearances for the World of Outlaws in 2018. Arguably one of the most exciting bullrings on the schedule, Schatz finished 11th during his 2017 visit to the southern Indiana facility, flirting with a top-ten during all 40 circuits.
SOCIAL MEDIA:
Fans are encouraged to follow the progress of Donny Schatz, Tony Stewart Racing and the No. 15 Textron Off Road/Ford Performance/Curb Records/Sage Fruit/J&J Auto Racing motorsports team on the Web and on social media. More information can be found at www.tonystewartracing.com, as well as at www.donnyschatzmotorsports.com.
Tony Stewart Racing: Facebook at www.facebook.com/TonyStewartRacing or on Twitter and Instagram @TonyStewart_Rcg.
Donny Schatz: Facebook at www.facebook.com/DonnySchatz or on Twitter and Instagram @DonnySchatz.
Watch Donny Schatz and Tony Stewart Racing live on www.dirtvision.com during each and every World of Outlaws Craftsman Sprint Car Series event of 2018.
2018 Donny Schatz / Tony Stewart Racing Statistics: (thru April 7, 2018)
Total Races: 11
Total Wins: 6
Total Top-5s: 9
Total Top-10s: 10
World of Outlaws Races: 9
World of Outlaws Wins: 4
World of Outlaws Top-5s: 7
World of Outlaws Top-10s: 8
###
CONTACT:
Tyler Altmeyer
Tony Stewart Racing Enterprises
(724) 954-4915, pr@tonystewart.com
Tony Stewart Racing
438 Southpoint Circle
Brownsburg, IN 46112