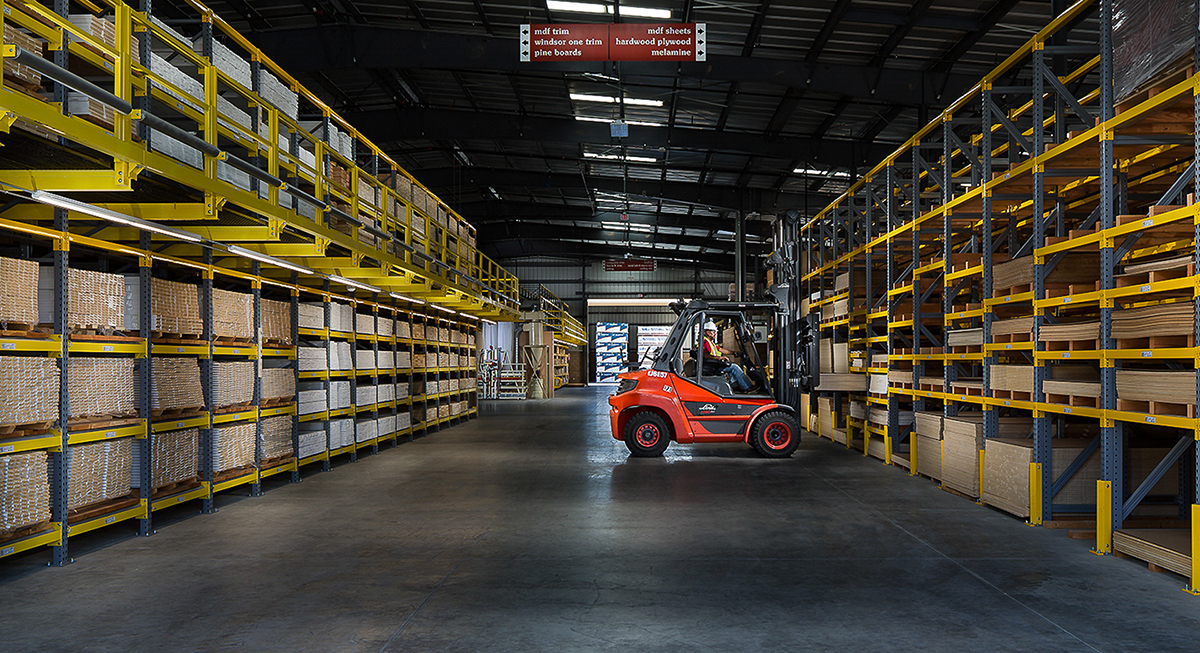 Sponsor Links

Luftgekühlt 5 venue revealed
The speculation is finally over for fans of air-cooled Porsches as the location for Luftgekühlt 5, which takes place on Sunday, April 22, 2018 from 9am-3pm, has been revealed.
Each year the organizers – Porsche works racing driver Patrick Long and designer Howie Idelson – find a new location to showcase the finest air-cooled Porsches in the world. They take care to choose a venue that will highlight the design and stature of the classic models, and Luftgekühlt 5 is no exception.
This year's venue will be the recently opened Ganahl Lumber Company South Bay in Torrance, CA. The venue may surprise many attendees but it promises stunning backdrops and an extraordinary contrast to the curvaceous vehicles on display.
Porsche history buffs will appreciate the relevance of the venue, which is owned by California's oldest lumber company, dating back to 1884 when Austrian immigrants Christian and Frank Ganahl moved to Los Angeles.
The lumber connection for Porsche enthusiasts dates back to 1944 when construction was moved from Stuttgart to wooden sheds of a former saw mill in Gmünd, Austria. Gmünd is recognized as the birthplace of the 1947 Porsche-designed Type 360, the 1948 Porsche 356/1 mid-engine Roadster prototype as well as the rear-engine 356/2. As such, the shared connection of wood and air-cooled Porsches make Ganahl Lumber Company a great venue for Luftgekühlt 5.
Vehicle registration for display cars at Luftgekühlt 5 is now full but visitors can purchase general admission tickets to the event at luft5.eventbrite.com
LUFT X PETERSEN
Throughout 2018, the Petersen Automotive Museum in Los Angeles, CA is celebrating The Porsche Effect. It is a dedicated exhibit that examines how Porsche emerged to define the priorities of a new generation of sports car enthusiasts. It looks at how the marque become a recognizable symbol of postwar affluence and an iconic producer of luxury vehicles.
On Friday, April 20, 2018 from 6-10pm the Petersen is also hosting a signature event to kick off Luftgekühlt 5 and to celebrate the 30th anniversary of the Porsche 964, which made its debut at the Frankfurt Auto Show in 1988 (1989-94 model years).
The Petersen event will include a cruise-in gallery of significant air-cooled cars, a panel discussion, live entertainment, food and drink. The indoor/outdoor event will also feature a concourse of air-cooled Porsches, a projection wall, DJ and curated photo opportunities. 
VIP ticket holders will also be treated to an exclusive experience in the William E Connor rooftop penthouse, including access to the panelists, special alcohol tastings, an exclusive gift package, and more.
Tickets and further information are available from petersentickets.org/products/luftgekuhlt

EDITOR'S NOTE
Photo credit: 1948-50 356-2 Gmund assembly HAV 857. For Editorial Use Only – Courtesy of Porsche Archiv
ABOUT LUFTGEKÜHLT
In the Porsche vernacular, Luftgekühlt represents all the air-cooled cars in the manufacturer's history, from the Pre-A 356 through the 993 model line, which ended in 1998.
The Luftgekühlt brand is the brainchild of two-time Le Mans class winner Patrick Long and noted Southern California creative director Howie Idelson.
A true Porsche happening, Luftgekühlt is an experiential car culture event centered around a tightly curated list of historically significant or interesting cars, both race and street. There Is no set formula for our events, but we're excited by cool venues, fun people, and creative expression, so you can bet those elements will always be included. The team strives to develop wild ideas that celebrate the passion we have for all things air-cooled, including exciting collaborations with likeminded people and brands. 
ABOUT GANAHL LUMBER COMPANY
Ganahl Lumber Company is the oldest lumberyard and hardware supply store in the State of California. Since 1884, it has been a family- and employee-owned business selling building supplies and hardware to professional contractors and DIY enthusiasts alike. Its products include tools, paint, building materials, millwork, doors and windows. With ten convenient store locations, the company serves customers throughout the greater Los Angeles metropolitan area. For more information, visit ganahllumber.com
EVENT INFORMATION
Shane Mahoney (shane@luftgekuhlt.com)
Lauren Wilkins (lauren@luftgekuhlt.com)
MEDIA CONTACT
Greg Emmerson (greg@theidagency.com)