#FIMotorsports Media Information: Driver News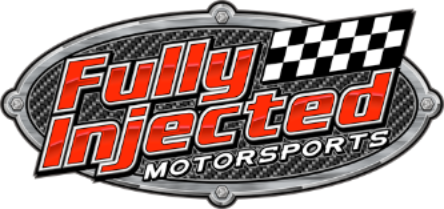 Brent Marks prepares for two nights at Stockton Dirt Track
By Fully Injected Motorsports:

Sponsor Links

STOCKTON, Calif. (March 12, 2018) – After a short weekend in Tulare, cut short due to Mother Nature, the "Myerstown Missile" Brent Marks will continue his 2018 World of Outlaws Craftsman Sprint Car Series campaign with a pair of visits to the Stockton Dirt Track in Stockton, Calif., on Friday and Saturday, March 16-17. The FVP Platinum Battery Western Spring Shootout will be the main attraction, highlighted with back-to-back World of Outlaws programs.
Marks made his first-ever appearance at Stockton Dirt Track in 2017, recording a top-ten finish with the Greatest Show On Dirt after starting on the outside of row 11. The former Pennsylvania Posse representative charged ahead to finish ninth during the 30-lap program, a near-perfect recovery after not transferring through his respective heat race and forced to race the evening's Last Chance Showdown.
"We're excited to get back to Stockton Dirt Track, for sure," Brent Marks, pilot of the Brent Marks Racing/M&M Painting & Construction/BAPS Auto Paint & Supply/Eagle Hotel/No. 19, said. "That was a big night for us when we were there last year. That makes us all the more motivated to get back there this weekend. This time we'll work on achieving a better A-main starting position."
During recent World of Outlaws competition, Brent Marks joined the Greatest Show On Dirt at the Thunderbowl Raceway in Tulare, Calif., on Friday, March 9. Unfortunately for Marks, his night ended during the Last Chance Showdown, unable to qualify for the evening's main event.
Marks will enter the Stockton Dirt Track gates 18th in the current World of Outlaws standings, highlighting the season thus far with a pair of top-ten finishes, one resulting in a KSE Hard Charger Award.
SPECIAL THANKS:
Brent Marks and 'BMR' would like to thank all of their marketing partners including – Primary Sponsors: M&M Painting & Construction, BAPS Auto Paint & Supply, A. Murray Family Investments, LLC., Fredericksburg Eagle Hotel, Russell Heller Builders, Memtec Services. Associate Sponsors: Wolfrun Landscapes, Buckwalter Trucking, Cajun Kennels, Road Runner Race Fuels. Product Sponsors: FK Shocks, HP Engines, Kistler Engines, Bruce's Speed Shop, Maxim Chassis, Wings Unlimited, DMI, Walker Performance Filtration, High Performance Lubricants, Driven Racing Oil, K1 Race Gear, Bell Helmets, CR Graphics, RRi, Fully Injected Motorsports, Stevie Smith Titanium, Wilwood Brakes, Brown and Miller Racing Solutions.
SOCIAL MEDIA:
Fans can keep up with Brent Marks during his entire campaign right here at www.fullyinjected.com. Be sure to also visit the official online home of Brent Marks Racing at www.brentmarksracing.com.
Fans are encouraged to 'follow' Brent Marks on all of the available social media networks including Twitter: https://twitter.com/brent_marks, https://twitter.com/brentmarks19?lang=en and Facebook: https://www.facebook.com/brentmarksracing. 2018 Brent Marks Racing apparel is now available and will be available for purchase at each and every World of Outlaws event.
STATS:
2018 Brent Marks Racing Statistics: (thru March 1, 2018)
WoO Top-5s: 0
WoO Top-10s: 2
WoO Wins: 0
Non-Sanctioned Wins: 0
2018 Highlights: Earned one top-ten finish with the Arctic Cat All Star Circuit of Champions presented by Mobil 1, as well as one top-ten finish with the World of Outlaws Craftsman Sprint Car Series, each during DIRTcar Nationals action at Volusia (Fla.) Speedway Park. Charged from 25th to finish ninth at The Dirt Track at Las Vegas with the World of Outlaws on February 28 – KSE Hard Charger Award.
###
CONTACT:
About Fully Injected Motorsports: Headquartered in Western Pennsylvania, Fully Injected Motorsports provides professional grade press releases to multiple short track teams from all areas of the country.
Contact: altmeyer119@gmail.com / corini.anthony@yahoo.com / info@fullyinjected.com / www.fullyinjected.com / Twitter: @FI_Motorsports / Facebook: https://www.facebook.com/FullyInjectedMotorsports/