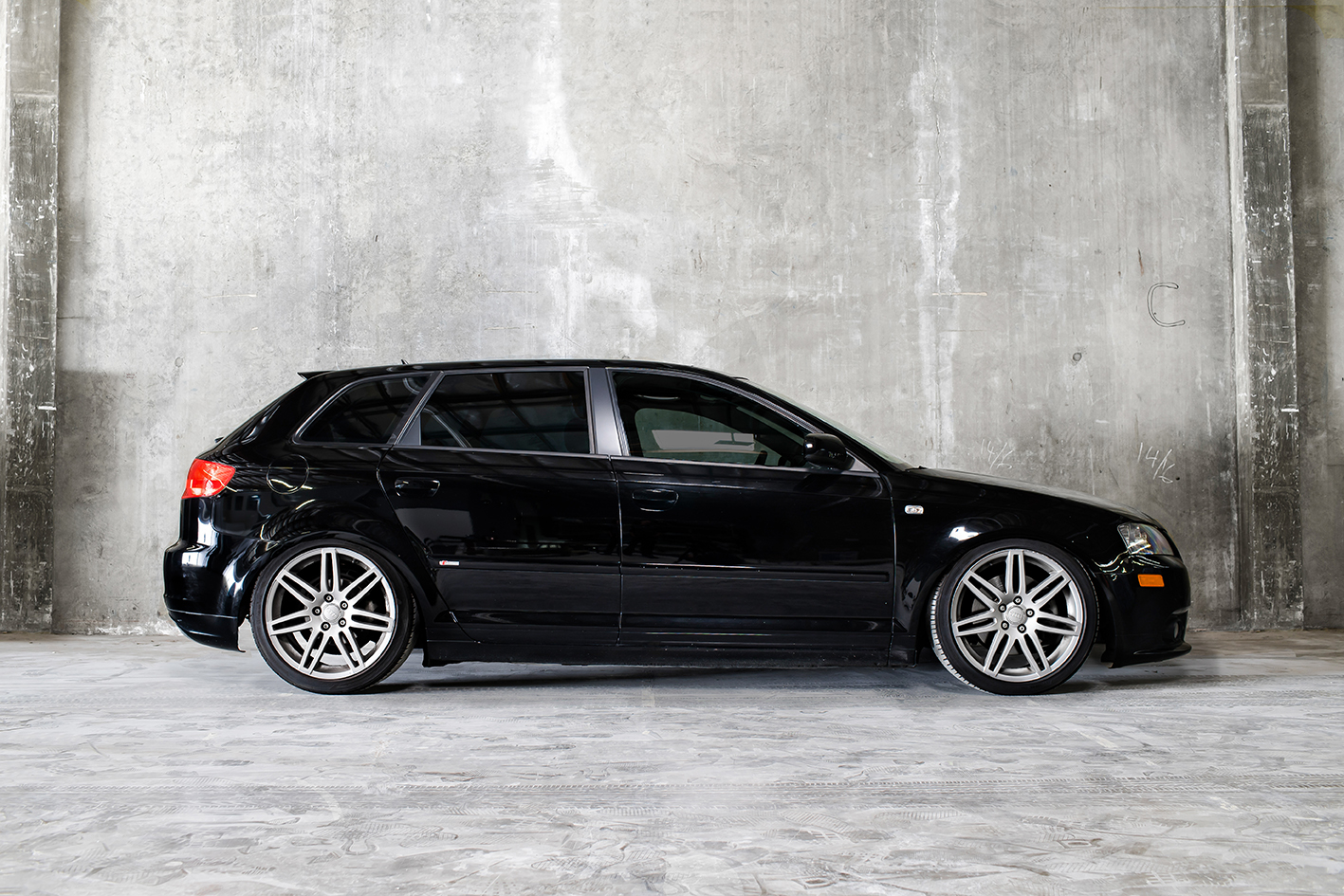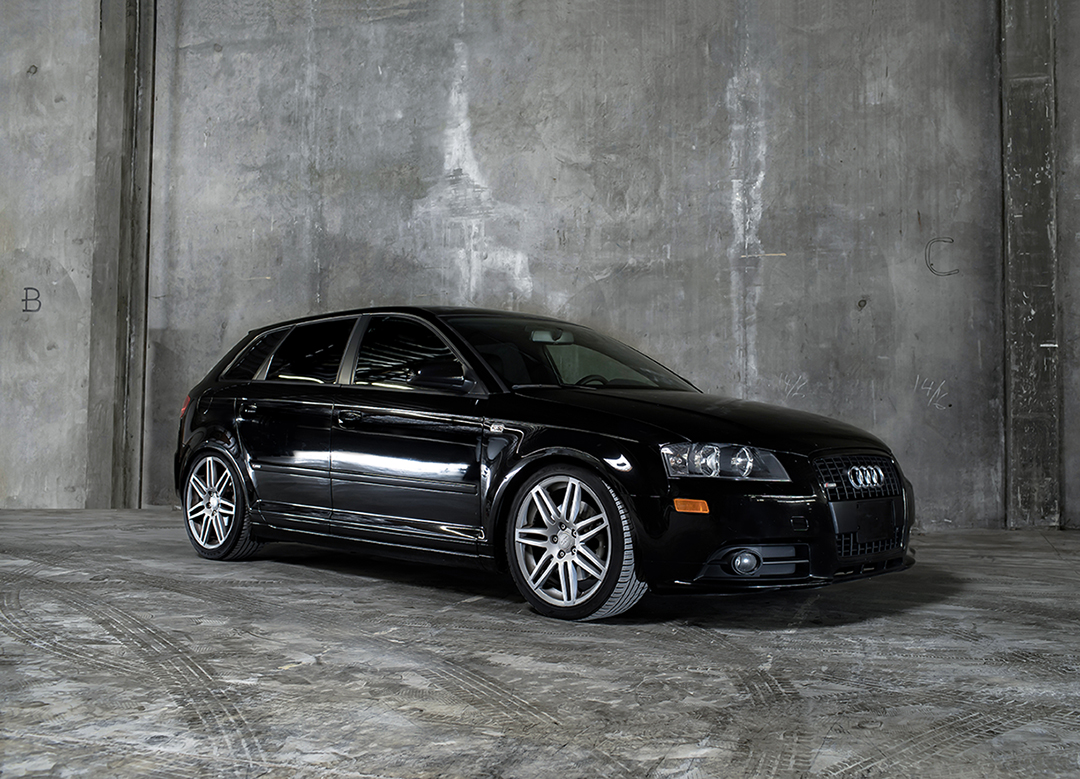 Sponsor Links

 FUNCTION & FORM INTRODUCES NEW TYPE 1 COILOVER KIT FOR 2005-2013 AUDI A3
The latest product from the suspension gurus at FUNCTION & FORM (F2 Suspension) is a Type 1 coilover kit for the 2005-13 Audi A3. It joins a number of other high-performance suspension packages for Volkswagen and Audi vehicles.
PRODUCT HIGHLIGHTS
Adjustable ride height allows dramatic lowering and spring preload adjustment
Lowering up to 2.75" front and 2.35" rear possible*
Monotube shock design with large 50mm piston
Steel body and lower mounts for durability
Special lubrication withstands -40 to 390˚F
Bolt-on conversion – no modifications necessary for fitting*
Top Mounts included
Optional FPS coil springs available
Fits 2005-2013 Audi A3
Other kits available for majority of VW and Audi range
Following a recent change of ownership and new investment in the company, FUNCTION & FORM is on a program to rapidly increase its high-performance application. This has included a growing number of suspension options for owners of European cars, including the F10 BMW 5 Series, which was recently added.
The Audi A3 represents the pinnacle of Audi's hot hatch performance, boasting a 2.0L turbocharged engine, sophisticated suspension and optional quattro all-wheel drive. It combines the versatility of a five-door hatchback/wagon layout with the excitement of the 200hp 2.0T engine shared with the VW GTI.
Designed for the Audi A3, the new FUNCTION & FORM Type 1 coilover kit will fit the 2.0T models built between 2005 and 2013. The included dampers are non-adjustable, offering uprated characteristics over the stock suspension in terms of compression and rebound.
The ride height is adjustable to allow the driver to select the desired stance for their needs. Height adjustment is achieved by an aluminum collar on the threaded damper body. This allows the Audi A3 owner to lower the car significantly.
Some owners may wish to lower the car conservatively by up to 1" to reduce body roll and improve cornering ability with a lower center of gravity. The FUNCTION & FORM Type 1 coilover kit does also allow Audi A3 owners to lower their car up to 2.75" front and 2.35" rear. This is a considerable drop, designed to appeal to the stance crowd who appreciate the ability to get the car extremely low.
*The coilover kit allows the car to be lowered a considerable amount to give the car an aggressive stance but FUNCTION & FORM cannot guarantee that even stock wheels will not rub with this amount of suspension lowering. Owners should check tire clearance before driving a lowered vehicle. Modifications may be necessary at certain lowered heights.
TYPE 1 COILOVERS
The Type 1 coilover is built with simplicity in mind. FUNCTION & FORM sets the damping characteristics for the customer and chose less aggressive spring rates to match the fixed damping rate. In this case, the Audi A3 is matched to 448 lb/inch front and 336 lb/inch rear coil springs.
The reason the Type 1 coilover is so popular is its durability, quality, ride quality and suitability for lowering. It is recommended for anybody that wants to enjoy performance, quality and a lowered ride height without spending large sums of money. The affordable Type 1 coilover kits are easy to install, and will be ready to roll once you set the height.
For this application, the Type 1 coilover kit is supplied with Top Mounts to ensure easy of installation and reliable performance. But don't let simplicity fool you. The Type 1 suspension system is constructed with the same materials as the company's more advance Type 2 adjustable systems. FUNCTION & FORM uses the same approach and philosophy for construction strength. The goal was to provide peace of mind whether commuting, cruising or carving canyons.
FPS SPRINGS
Customers can choose to upgrade the kit to the optional FUNCTION & FORM FPS coil springs. Manufactured in Germany by Eibach, the high-quality springs are designed to soak up the punishment of hard use and help to ensure the tires maintain contact with the pavement. While they do add to the overall cost of the suspension kit, the FPS springs add another level of comfort and control.
AVAILABILITY
The Type 1 coilover kit for the 2005-2013 Audi A3 is the latest product release from FUNCTION & FORM and is available now from nationwide dealers.
Also available for owners of VW and Audi vehicles are coilover kits for the 2002-08 (B6, B7) Audi A4, Audi TT (Mk2), VW Golf R (Mk1), VW Jetta (Mk5), VW Jetta Sportwagen (Mk6), VW GTI (Mk5, Mk6), VW R32 (Mk5), VW Passat (B6), VW CC and VW Tiguan.
The Audi A3 kit will soon be joined by a number of new applications such as the Lexus IS, VW GTI and air suspension for the Honda S2000. The company is working on other air suspension systems for popular vehicles, including the VW GTI (Mk5), and truck lift kits. We will provide more information about these fitments once they become available.
**EDITOR'S NOTE
Any Editor wishing to appraise the FUNCTION & FORM Type 1 coilover kit for the 2005-2013 Audi A3 for editorial purposes, or any other suspension from the extensive FUNCTION & FORM catalog, please email us using the contact details below.
To access high resolution images, please click HERE
ABOUT FUNCTION & FORM
FUNCTION & FORM AUTOLIFE (F2) was born in the garage. Founded by a tuning enthusiast who was dissatisfied with the available suspension options for his car, F2 came into being when he set out to create a new standard for Honda Civic suspension. After extensive development, the prototype for the Type 1 coilover was born. More than a decade later, F2 is the leader in the stance scene, recognized for its highest quality products and hands-on approach to customer service. Under its new leadership, F2 is committed to its heritage in category-leading suspension while also looking to the future with new vehicle applications and air suspension technology.
F2 suspension is designed by enthusiasts for enthusiasts. We are committed to helping you create the car you want. Get it low, get it right.
For more information, visit f2autolife.com
CONTACT
For more information, please contact FUNCTION & FORM at info@f2autolife.com
For ID Agency, please contact greg@theIDAgency.com
FOLLOW FUNCTION & FORM ONLINE
facebook.com/functionandformautolife
#functionandform
youtube.com/user/FandFAutolife